Accepted At 230,00 Locations Nationwide
Control Your Fuel Purchases At The Pump
You can easily control how much fuel your drivers buy, when you want them to at over 230,000 cardlock stations, truck stops, and gas stations.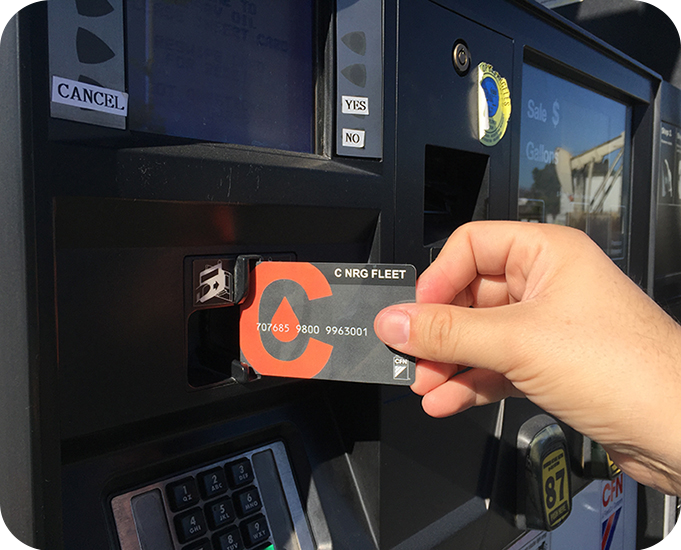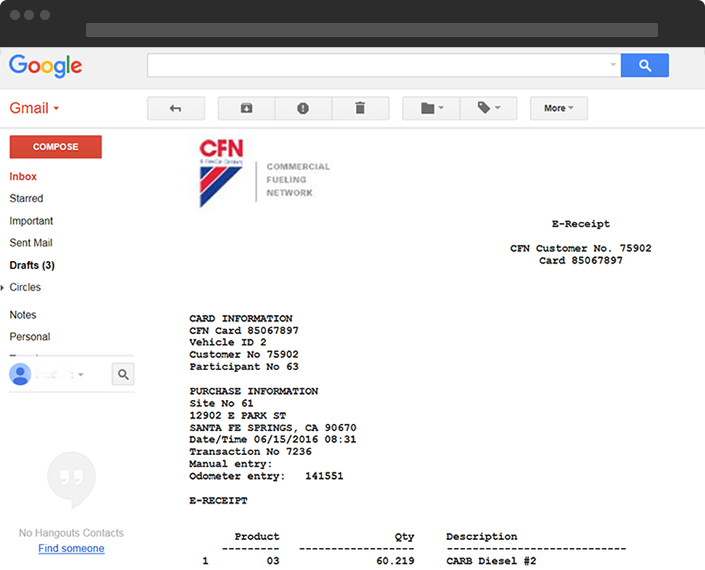 You'll Receive Automatic E-Receipts
As soon as the driver hangs up the nozzle you'll receive a detailed fuel receipt in your email inbox. Now you know exactly when and where your drivers are fueling every second of the day.
Creating Fuel Reports Just Got Easier
We'll give you online access to download detailed transaction reports in Excel by driver, vehicle, or organization. Now you can create IFTA reports in a flash.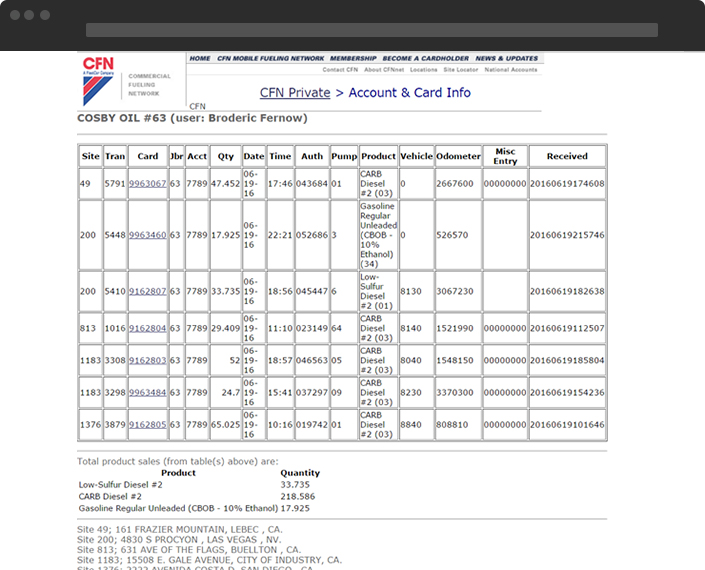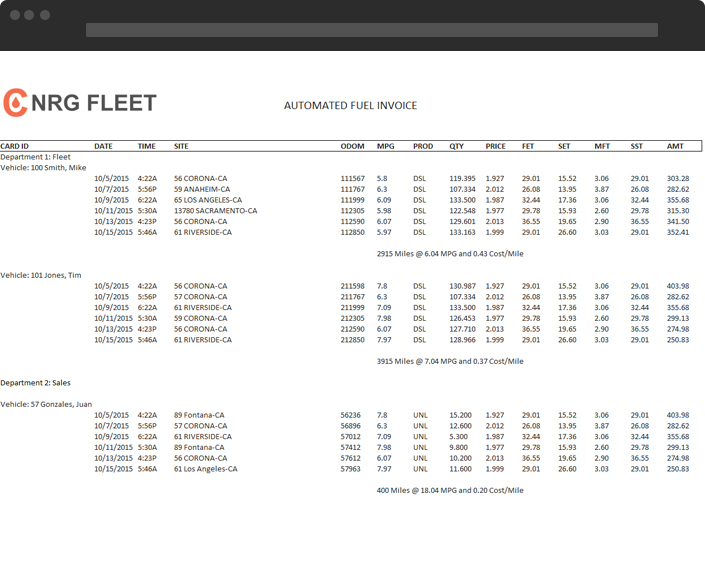 One Consolidated Invoice
No more totaling up fuel receipts or looking through credit card statements. At the end of each billing period you'll receive a detailed invoice with all your fuel transactions in one place. You can customize your invoice by business department, hub, or branch, to easily allocate fuel cost at the end of the month.
Get Started With The C NRG Fleet Fuel Card Today